IN DEVELOPMENT SINCE 2006, PRODUCING 9
PATENTS, THE THERMOHEART® ENGINE IS NOW
SCALING GLOBALLY WITH EFFICIENT ELECTRICAL
GENERATION POWERED BY
CAPTURED
WASTE HEAT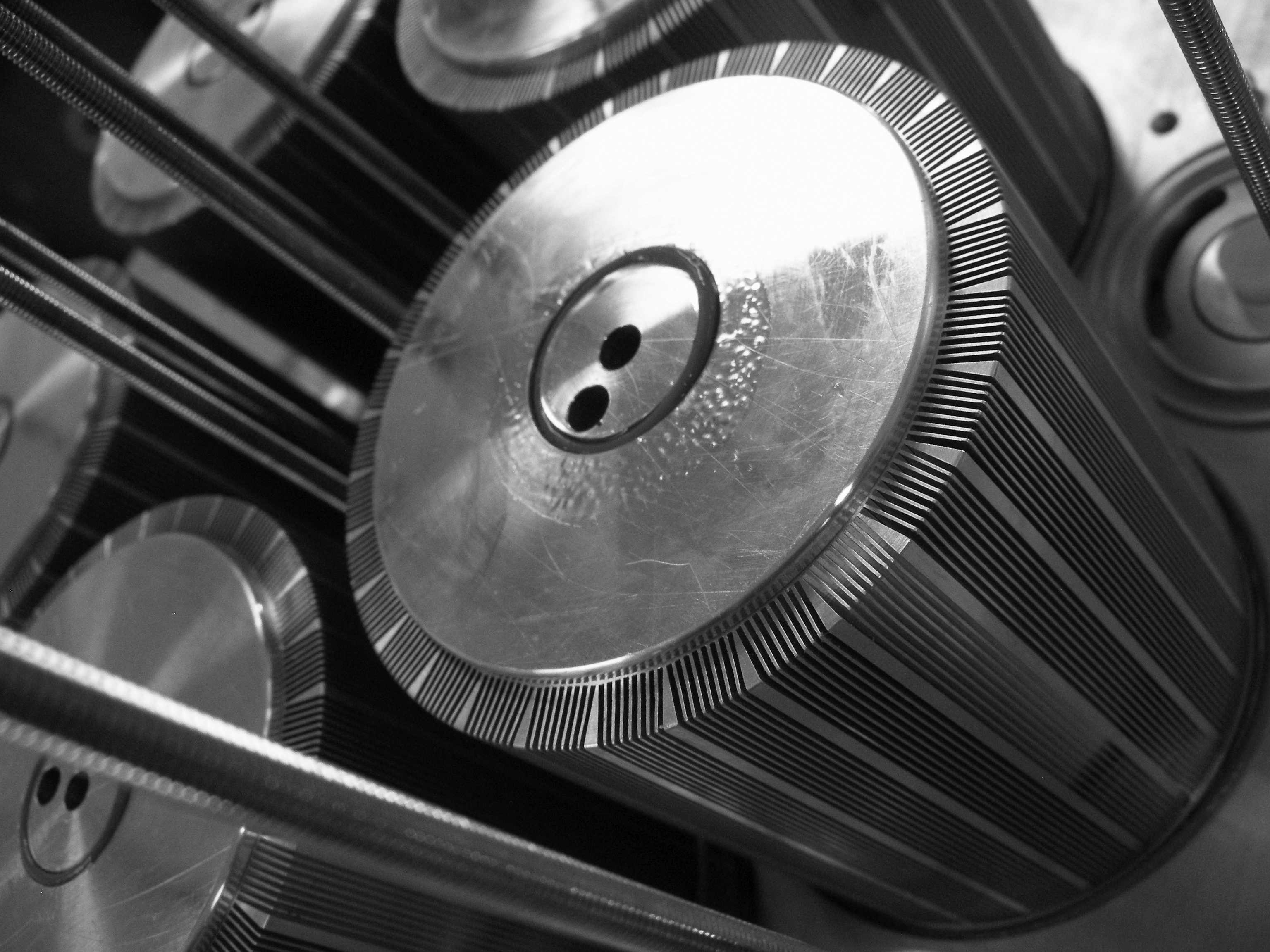 Cool Energy supplies a breakthrough power conversion product called the ThermoHeart® Engine. Thermal energy is collected from sources such as industrial exhaust stacks, stationary power generators, and thermal pollution control equipment, which each emit hot gas with temperatures up to 700°C. The thermal energy is collected from these gas streams and used by the ThermoHeart® Engines to generate electrical power. Producing up to 25 kilowatts of clean electricity from each module, the ThermoHeart Engines are quiet, low-maintenance, and extremely efficient. In initial performance testing, a 320° Celsius temperature difference produced nearly 30% conversion efficiency! No other product or technology has demonstrated such a high performance under similar conditions.
In addition, renewable electricity production such as biomass power and solar thermal power can use the ThermoHeart® Engines as the conversion core of their systems. Based around the 200-year-old concept of a Stirling cycle, the ThermoHeart® Engine brings modern techniques to bear: advanced computer optimization, self-lubricating seals, high-surface-area heat exchangers, sealed bearings, and a novel engine architecture. With a highly-capable contract manufacturing partner, commercial shipments to qualified customers begin in 2018. We can customize a heat recovery system to any customer needs in which hot liquids or gases up to 700°C can be used to generate on-site electricity. Contact us to see how we can work in your application:
303-416-6130 or info@coolenergy.com.