WELCOME TO COOL ENERGY
Breakthrough Heat-to-Electricity Engines, Revolutionary Savings
Cool Energy supplies a breakthrough power conversion product called the ThermoHeart Engine™. These engines can be used to convert heat between 150 degrees Celsius and 400 degrees Celsius into clean electricity in waste heat applications such as industrial exhaust, stationary power generation,  and some pollution control equipment. Producing up to 25 kilowatts of clean electricity, the ThermoHeart Engines are quiet, low-maintenance, and extremely efficient. In initial performance testing, a 300 Celsius temperature difference produced over 30% conversion efficiency! No other product or technology has demonstrated such a high performance under similar conditions.
(Pictured Upper Right) Watch Cool Energy CEO Sam Weaver accept the 2016 Colorado Impact Days Energy Award.
In addition, renewable electricity production such as biomass power and solar thermal power can use the ThermoHeart Engines as the conversion core of their systems. Based around the 200-year-old concept of a Stirling cycle, the ThermoHeart Engine brings modern techniques to bear: advanced computer optimization, self-lubricating seals, high-surface-area heat exchangers, sealed bearings, and a novel engine architecture. With a highly-capable contract manufacturing partner, commercial shipments begin in 2016. We can customize a heat recovery system to any customer needs in which hot liquids or gases up to 700C can be used to generate on-site electricity. Contact us to see how we can work in your application!
Our Story / Cool Energy Snapshot
For more information or subscribe to our newsletter  please Contact Us.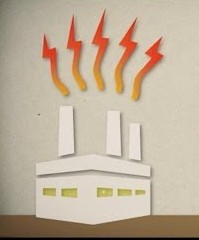 BENEFITS FOR OUR CUSTOMER
-Payback as low as 1.5 yrs
-3yr maintenance intervals (20,000 hrs)
-Sizable cost savings that reduces operational expenses
-Improve energy efficiency
WASTE HEAT RECOVERY
Waste Heat Recovery
Anywhere there is an industrial process that involves transforming raw materials into useful products – steel mills, paper plants, refineries, chemical plants, oil and gas pipelines, pollution control equipment, and general manufacturing — heat is wasted as a result. If not captured and used, waste heat is released to the atmosphere missing an energy efficiency opportunity. Waste Heat Recovery is the process of collecting waste heat and using it to fill a desired purpose elsewhere. It is Cool Energy's novel technology that captures and converts this largely untapped waste heat to generate electricity.  The incorporation of our technology allows the industrial user to put their heat waste back into the process that created it. Installing the ThermoHeart™ Engine(s) on waste heat streams from industrial processes can have payback times as short as one year.
According to the United States Department of Energy, up to 50 percent of the energy from all fuels burned in the U.S. ends up in the atmosphere as waste heat. Research indicates that recovery of the energy waste from industrial facilities could fulfill up to 20 percent of total U.S. electricity demand and simultaneously effect a 20 percent reduction in greenhouse gas emissions. It is estimated that 11GW of power could be generated in the US alone if the best quality waste heat from commercial and industrial operations were collected and converted to electricity.   Public Benefit of Waste Heat Recovery
Pollution Control
Pollution control equipment is used to destroy particulates and volatile organic compounds (VOC's) that are produced by industrial processes such as coffee roasting, metal coating and painting, and cement manufacturing.  The gas that is emitted from the combustion chamber of this equipment has a temperature that ranges from 300C to 600C. This clean, hot gas is passed through a heat exchanger and then circulates into Cool Energy's ThermoHeart™ Engine, producing electricity from the Stirling cycle machine. This electricity reducing the customer's electricity bill and operating costs. For plants operating on a 24/7 schedule in Europe or Japan, the payback times are as short as two years.Pollution control machines of this type are used across many different processes, including food processing, baking, brewing, metal finishing, paint spraying, soil remediation, and petroleum processing.
Diesel
One application being targeted for initial product deployment is waste heat recovery from the exhaust of diesel gensets (DGs) and shipboard generators.  With an easy retrofit, Cool Energy's engine can boost the output of DGs by 10% to 20% when recovering the waste heat the generator exhausts. There are two basic options available for how to use the electrical energy produced by the ThermoHeart™ Engine: load reduction and battery charging. In remote and military settings where fully burdened diesel fuel can cost up to $15/gal including transport costs, the payback period for the engine can be less than one year.   The reduced requirement for transport of fuel is a highly valuable benefit to the military, as the majority of present war casualties occur during resupply missions of water and fuel.
Visit the Heat is Power Association for more information on this industry.