Locations and Directions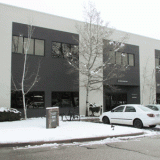 Our main offices are located in Boulder, Colorado at 5541 Central Avenue. Detailed driving instruction from Denver international Airport and Denver are described below. Note: When you enter our "driveway" you will be facing north. Proceed to the far north end of the parking lot (about 100 yards) to find the Cool Energy offices in the two-tone building on your right.
From Denver International Airport
(DIA) – about 42 miles/45 minutes
– Head north on Pena Blvd toward Snakes Rd 1.6 mi.
– Slight right at Pena Blvd W 3.2 mi.
– Take exit 6B to merge onto State Hwy E 470 N toward Fort Collins
– Partial toll road 18.4 mi.
– Continue on NW Pkwy W Partial toll road 9.4 mi.
– Take the ramp onto US-36 W 6.3 mi.
– Exit onto CO-157/Foothills Pkwy 1.2 mi.
– Turn right at E Baseline Rd 0.4 mi.
– Turn left at 55th St 1.3 mi.
– Turn right at Central Ave Destination will be on the left 0.1 mi.
From Downtown Denver
– about 27 miles/37 minutes
– Head northeast on Stout St toward 15th St 56 ft.
– Turn left at 15th St 0.3 mi.
– Turn right at CO-33/Lawrence St 0.7 mi.
– Turn left at 23rd St/Park Ave W Continue to follow Park Ave W 0.9 mi.
– Take the ramp to I-70 N/Grand Jct/Limon/I-25 N 472 ft.
– Keep left at the fork, follow signs for I-25 N/Fort Collins and merge onto I-25 N 3.9 mi.
– Take the exit on the left onto US-36 W 18.1 mi.
– Exit onto CO-157/Foothills Pkwy 1.2 mi.
– Turn right at E Baseline Rd 0.4 mi.
– Turn left at 55th St 1.3 mi 11. Turn right at Central Ave Destination will be on the left 0.1 mi.

Our UK office address is:

Cool Energy Power UK Ltd,
72, Great Suffolk Street,
London, SE1 0BL
United Kingdom
+44-2035141013